Media Hub
Twitter Feed


Wednesday, October 20, 2021 - 11:06

Tuesday, October 19, 2021 - 08:38

Monday, October 11, 2021 - 08:00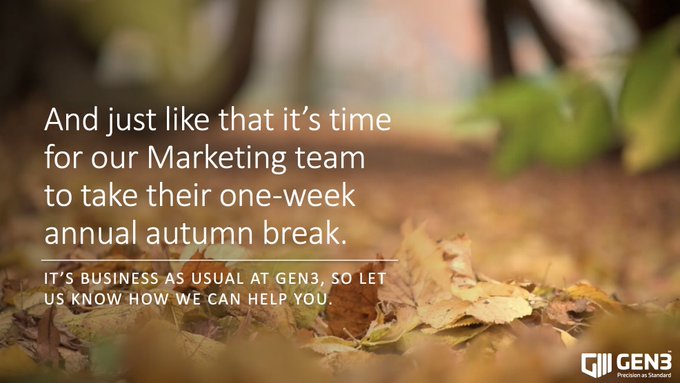 Press Releases
Forewarned is forearmed
As the successor of Graham Naisbitt, Andy Naisbitt became the CEO of GEN3 at the beginning of 2021, as Graham stepped into the role of President.
One of Graham's lasting legacies for GEN3 will be the relentless work that he carried out to bring 'Objective Evidence' to life, and since, his unremitting campaigning to educate all on its importance within the electronics industry.
In this article, Andy picks up the mantle to ensure that everyone understands Objective Evidence and the significance that it holds.
Take advice from 'Simon' who came to GEN3 to ensure he was always prepared and protected.
By Andy Naisbitt, CEO, GEN3
Objective evidence is defined by lawyers as "evidence that is not subject to bias and is quantifiable and able to be independently confirmed and verified by using analytical or other tools." In other words, objective evidence is based on facts that can be independently examined, evaluated and verified.
 
Blog
UK Manufacturer of test and measurement equipment for the electronics industry, GEN3 is working overtime to produce enough of its products to supply their growing order book demand.
As many of us find ourselves back in lockdown, we all have to face the fact that Coronavirus or COVID-19 (SARS-CoV-2 virus) has reached alarming rates that now affects many countries across the globe.